Chapter Elections 2018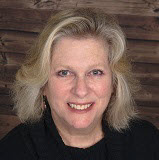 Linda Barrett Wagner, ASID
Read More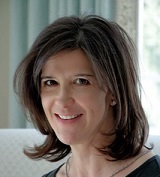 Terri Fiori, Allied ASID
Read More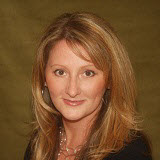 Sandy Cabelis, Allied ASID
Read More
✖
Linda Barrett Wagner, ASID
President-Elect
Education:
1. Harcum College, A.S., Interior Design
2. West Virginia University
3. Brookdale Community College, Pre-Engineering)
Employment:
1. Barret Wagner Interior Design
2. Kelleny, Johnson Wagner, Architects
ASID Activities:
1. Legislative Chair
2. Marketing co-Chair
3. Membership Committee
4. Design Excellence Awards Committee
5. Strategic Planning Committee
Community/Civic Activities, Other Professional Organizations:
1. Past President, Ladies Auxiliary of the Island Heights Yacht Club
2. ASID Professional Member
3. NJCIDL Member
4. NJ State Certified Interior Designer
Honors/Awards and Publications:
1. Design Excellence Awards Winner
Candidate Statement:
Fundamental to the success of any organization is the contentment and good will of its members. It's important to study the needs of each demographic within our community and outline their areas of concern. Career direction, technology concerns and streamlining your business are topics frequently grappled with by fellow members. Small group facilitation could help target these areas.
Industry Partners are the lifeblood of our organizations and we could coordinate targeted trips to their showrooms.
Further defining our professionalism by putting the Society in front of the public on TV, radio and the community events.

✖
Terri Fiori, Allied ASID
At-Large
Education:
1. Pace University, B.S., Communications, Minors in Marketing and Art
2. Berkeley College, A.A., Interior Design
Employment:
1. Principal Designer, Fiori Interior Design, 2001-Present
2. Stephen Lawrence Co., Purchasing Mgr.
ASID Activities:
1. Marketing Chair 2016-2018
2. Make a Wish Volunteer
Community/Civic Activities, Other Professional Organizations:
1. Green AP
2. CAPS
3. Wycoff Chamber of Commerce
Honors/Awards and Publications:
1. Design Excellence Awards Winner
2. DesignNJ
3. 201 Magazine
4. Bergen Health and Life
5. Aspire
6. Bergen Record
Candidate Statement:
My key goal is to increase awareness and participation in all areas under At-Large including Design Excellence Awards and Community Service. I would propose using my experience as Marketing Chair to guide the leaders while increasing our PR efforts for these programs.

✖
Sandy Cabelis, Allied ASID
Membership Director
Education:
1. Berkeley College, A.A.S.
2. Montclair State University, M.B.A.
3. Rutgers University, B.A.
Employment:
1. Cabelis Interior Design, LLC.
2. Safavieh
ASID Activities:
1. Board of Directors – 2 terms
2. Chair – Design Excellence Awards Committee
3. ASID NJ – Board Task Force Appointee
4. Advisor/Chair Website Committee
5. Chair – CEU Committee
6. Member- Programs/Desgin Summit and Trade Show Committees
Community/Civic Activities, Other Professional Organizations:
1. Woodmont PTA member
Honors/Awards and Publications:
1. ASID NJ Rene Baron Hennessey recipient 2002
2. ASID NJ Presidential Citation 2009
3. DesignNJ
Candidate Statement:
Sandy is happy to serve on the Board of Directors overseeing Membership for the 2017-2019 term. Since joining ASID NJ as a student member at Berkeley College over 14 years ago, Sandy has been very involved in the NJ Chapter. She was a member of the Trade Show and Programs Committees and chaired the CEU, Website and Design Excellence committees and served as Director of Communications to the Board in 2011-2013. Sandy is a proud recipient of the 2012 Rene Baron Hennessey Award and a Presidential Citation for launching the refresh of our chapter website in 2009. Sandy manages her residential design firm from her home-based studio in Morris County.
Congratulations to our new board members!