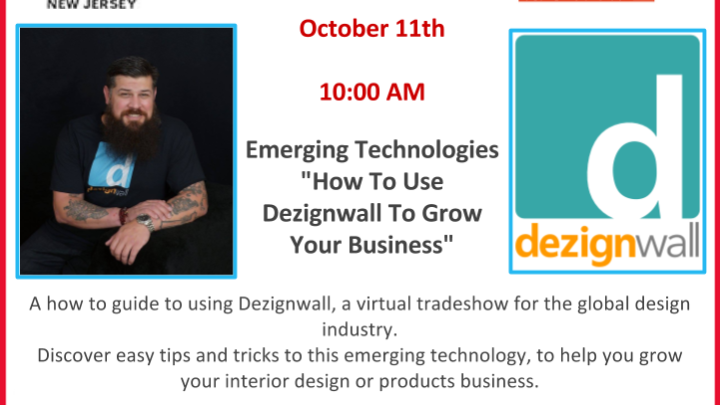 TechTalk: Emerging Technologies - "How To Use Dezignwall To Grow Your Business"
Description
A how to guide to using Dezignwall, a virtual tradeshow for the global design industry.

Discover easy tips and tricks to this emerging technology, to help you grow your interior design or products business.

Joseph Haecker is an accomplished hospitality, gaming and high-end residential lighting designer, turned social media platform CEO. Joseph has launched Dezignwall to help connect the design community in a global, virtual, professional marketplace.