Community Service
The members of the New Jersey Chapter of ASID are pleased to use their time and talents to serve the communities of New Jersey for the following worthy projects.
New Hope Behavioral Health Care Project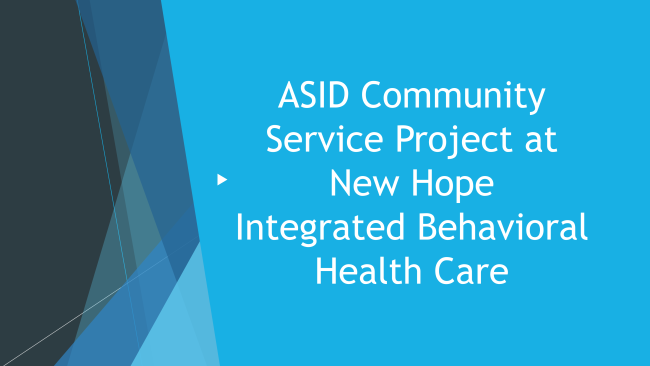 Click Here to View Power Point of the New Hope Integrated Behaviorial Health Care Project located in Marlboro, NJ
---
Make-a-Wish Foundation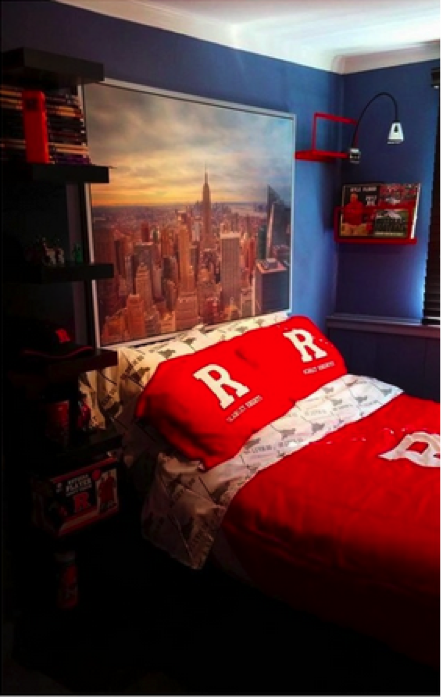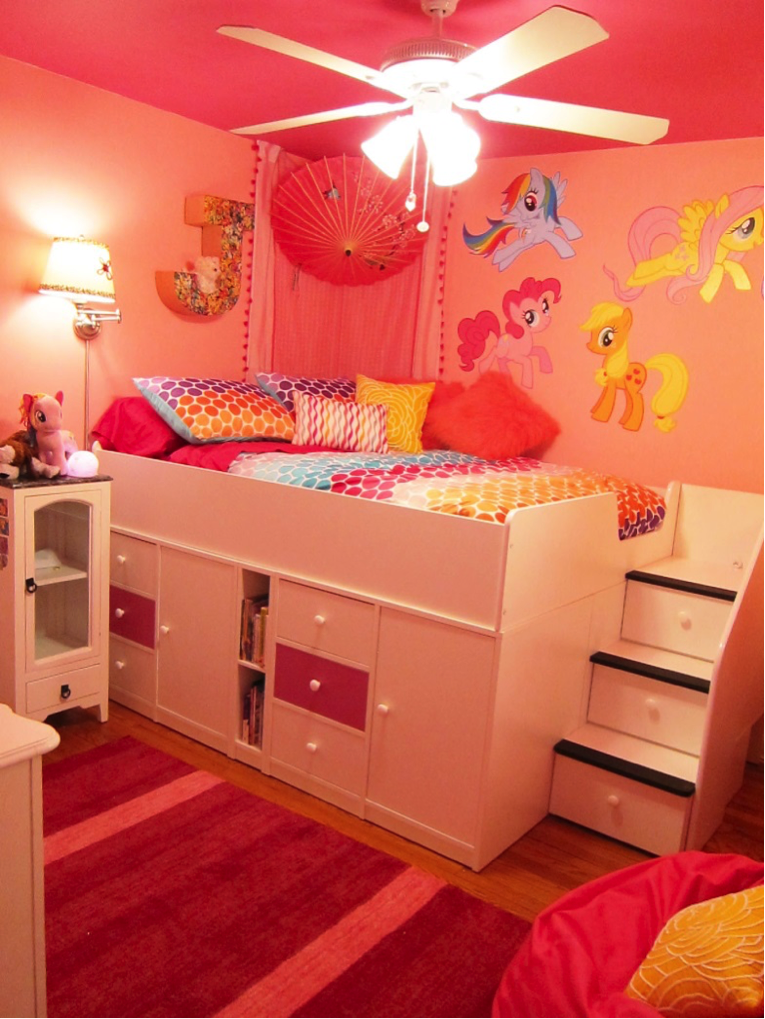 Pat Valentine Ziv, ASID was one of the designers who contributed recently to a wish from 16 year old Nate who knew he would be spending a lot of time in his second floor bedroom and wanted a more comfortable space to play his games and quickly reach a soda or snack. After lots of planning and design, Pat coordinated a 4 day transformation of Nate's tiny cape bedroom into a bright Rutgers themed game room with space for storage, a mini refrigerator as well as his games, and brightened up with fun LED cove lighting and new Flor carpet tiles.Heather McManus, Associate ASID of Artistry Interiors, also lent her creativity to make a 7 year old girls wish for rainbows and hot pink come true. Heather delivered a cozy new room full of rainbow colors and ponies on the wall that she will enjoy into her teens with very little changes. Heather said her 'favorite part of the whole process was seeing this cutie pie jump up and down, squealing with joy when I unloaded the car filled with her wishes.'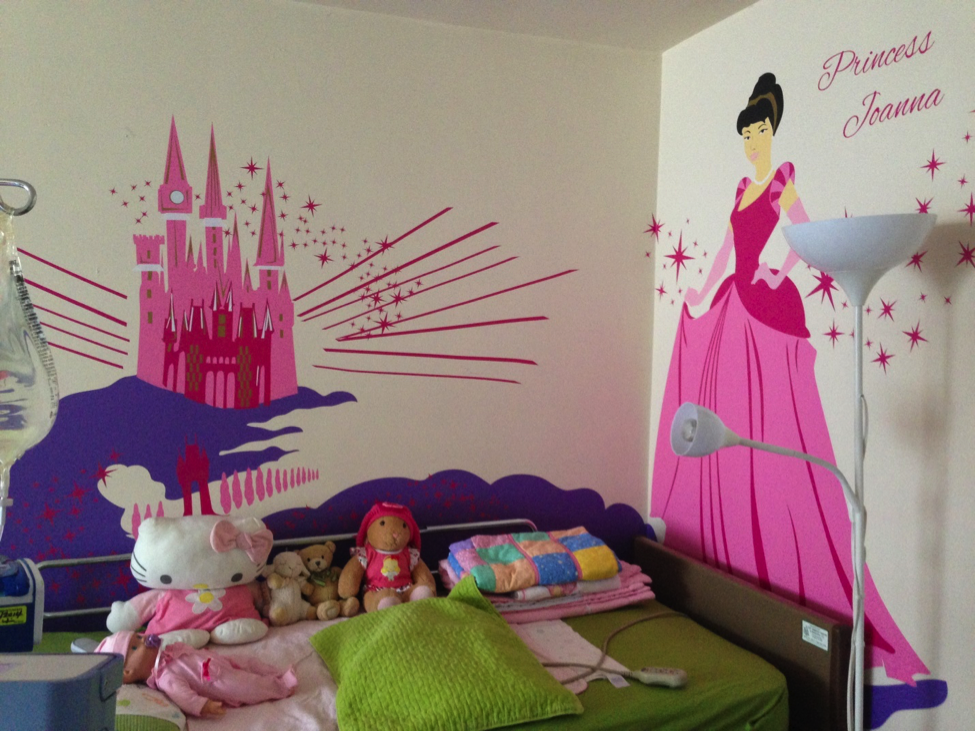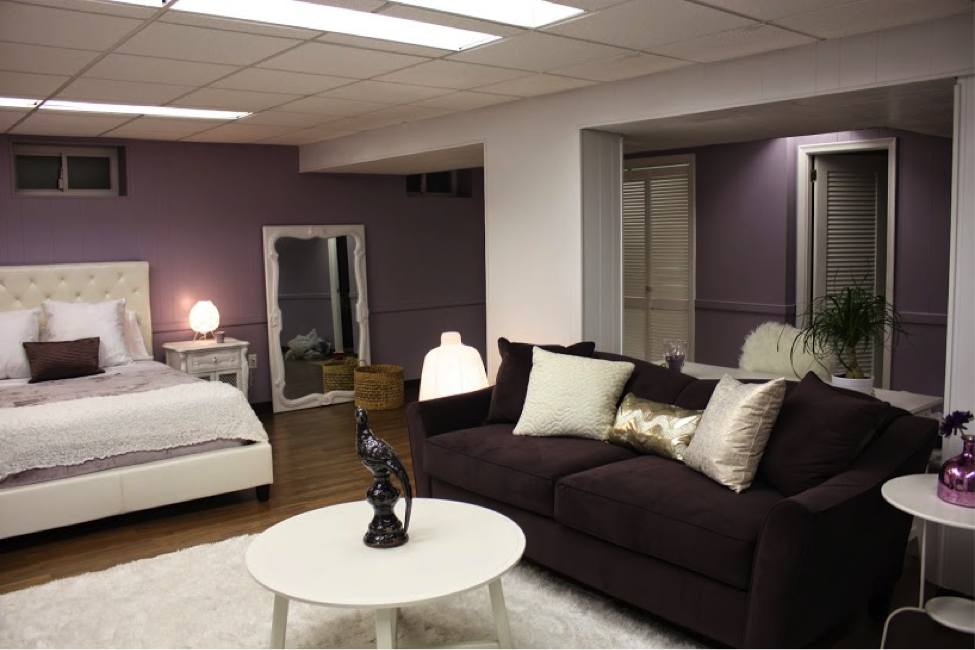 Iris Houlihan along with coordinating our committee, has fulfilled two wishes since the program started with our chapter. Iris's first wish was for a 10 year old girl who is spending all of her time in the families living space in a rental house due to the need for so much medical equipment, nurses and therapy. The grateful family communicated her wish for pink and Cinderella as well as more comfortable seating and lighting for her daily activities. A custom Asian Cinderella wall mural was created to adhere to the two walls viewed from her hospital bed. Iris also brought in Ikea storage furniture, exercise mats and a leather recliner as well as other decorative elements with touches of pink to bring some joy into the space.Iris's second wish and most challenging was for a 15 year old girl looking for a Hollywood Glam room makeover in lavender and white. Half of the basement of her family's home had been converted into her new space but was still open to the laundry room with exposed columns and needed to be fully furnished. Lots of planning, donations from vendors and plenty of creativity later and a gorgeous boudoir for a young girl came to life!
This is our second year partnering with the Make-a-Wish Foundation and our NJ designers have risen to the task! MAW has chapters across the US and its business is solely to grant the wish of a child diagnosed with a life-threatening medical condition which they believe can be a game-changer. Wishes can range from a trip to Disneyland or the Super Bowl or simply to meet the Pope. We've been blessed to contribute our design creativity to the kids who would like to makeover the space that they spend so much of their time in.
Kelsie at Make-a-Wish wrote 'Our room makeovers are wonderful wishes for our children! My favorite part about them is that after a project is complete, the wish doesn't have to end there. A child can continue to enjoy their new room for years to come!' Some important qualities in a designer for this program are passion and dedication for the cause to grant wishes for these children as well as flexibility and the ability to be self-sufficient. For more information on our involvement with NJ Make-a-Wish or to volunteer in any capacity, please contact Iris Houlihan, Community Service Committee Chair at iris@iris-interiors.com or myself at bmorales@beauxartgreen.com.
Pat thanks all her volunteers including IPs Diana Ratazzi / Benjamin Moore and Window Works of Livingston NJ. For more on Pat's makeover you can go to her blog: http://pvzdesign.com/make-a-wish-room-makeover-the-heartwarming-design-process. You can read more about Heather's makeover experience on her blog: http://artistry-interiors.com/make-a-wish-room-make-over/
Career Closet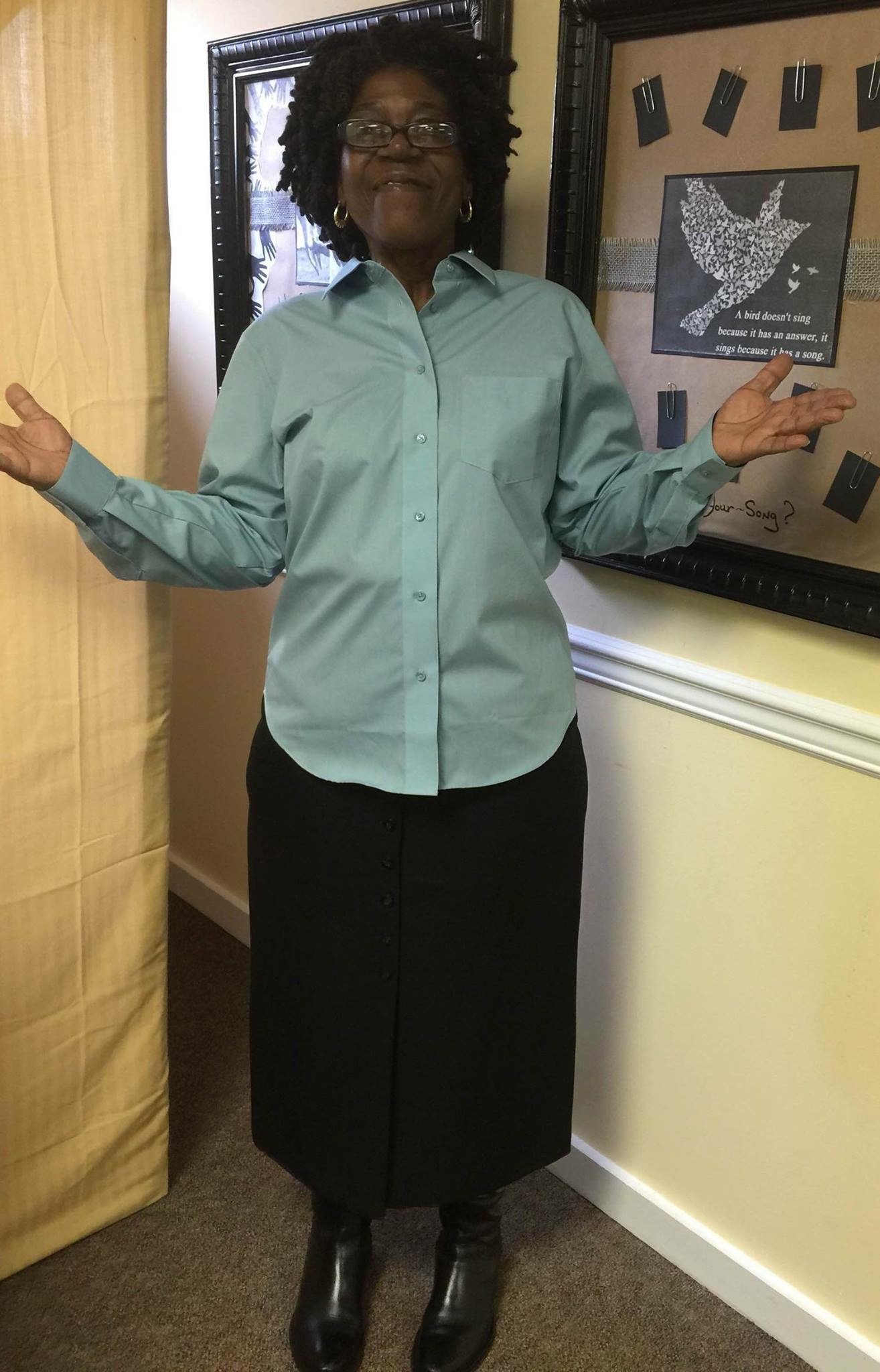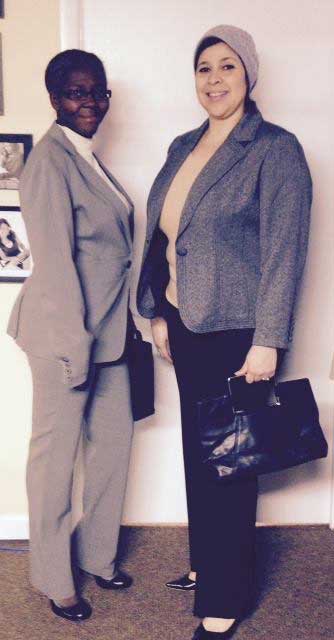 Click on the link below to see how YOU can help by donating gently-used attire and accessories to Career Closet of Cranford at the Spec4Design events on March 12th & March 14th!
The Junior League of Elizabeth-Plainfield Career Closet provides career dressing services to low-income women at no charge. Union County women are referred by community agencies after they have successfully completed job training and/or readiness programs. By providing professional clothing and interviewing skills, the League hopes to increase the self-confidence, self-esteem, and ultimately, the self-sufficiency of women who are struggling financially or receiving public assistance.
The Career Closet is consistently in need of gently used suits, blazers, dresses, dress pants and skirts, blouses, shoes, handbags or business attaches, scarves, hosiery, and belts. Winter coats are also welcome donations. Our beautiful recipients are forever grateful as they head into their interviews and new careers!
Richard's Place
for Katie's House, Inc.
2012 – ongoing
On behalf of Evelyn Dudziec, Director and Founder of Katie's House, and on behalf of the Richard's Place ASID Community Service Project Committee, deepest appreciation for our chapter's assistance in procuring products and services for Richard's Place. Katie's House provides assisted living private homes for young adults with special needs.
Thank you to our Industry Partners who have committed donations to date:
Reno's Appliances
Stone Surfaces
Ferguson Plumbing Supply
Workroom Services
CMI
Wayne Tile
Short Hills Marble & Tile
Designer's Studio/Alan Schatzberg & Associates, Inc.
NJ Decorating Exchange
Periwinkle Skies
Lazarus & Williamson
Green Demolitions
Sherwin Williams
and J&S Designer Flooring
Thank you to all of our Interior Designers who have assisted; in particular, the following designers who have committed donations of furniture, rugs, fabric, lighting and even a kitchen faucet!
Monica Rome
Nidia Zabala
Linda Zak
Patricia Kelly
Sara Robertson
Carrie Oesmann
Jeff Brooks
Gwen Nagorsky
Holly George
and Maureen Fiori
For information about the items still needed or for information about making a financial donation, please contact Holly George at: hollygeorgeid@gmail.com.
Hospice Renovation Project
2006
In January 2006 NJ Chapter of ASID began a plan to design and renovate the floor spaces of two hospital hospice wards for St. Barnabas Hospice and Palliative Care Centers at Newark Beth Israel Hospital and Monmouth Medical Center. Respectively, a committee was formed for each hospital and the design process began by meeting with the director and staff of each hospital as well as our Industry Partner Members. ASID NJ Community Service Committees have provided professional design and specifications for both hospitals. Our Industry Partners have donated or will donate services and materials as the projects progress.
Currently, the hospice ward at Monmouth Medical Center is nearing completion of a model patient room and bath; the work at Newark Beth Israel Hospital is still under review due to the extensive nature of the renovations required.
In March 2007, ASID NJ hosted a gala at PNC Garden State Arts Center called "Chairs for Charity". Many of our designers, with the help of our Industry Partners, designed theme chairs and donated them for auction. This wonderful event raised almost $46,000 in revenue to be used for both hospice renovations. St. Barnabas Hospice and Palliative Care Centers continue to solicit donations to help finish these renovations.
Habitat for Humanity
The ASID NJ Habitat Build Day is an annual event where our members participate on the same day on different Habitat for Humanity building projects throughout the State. ASID NJ is proud to work with this wonderful organization which helps needy families realize their dreams of owning their own homes.
Katie's House
Katie's House, Inc. provides assisted living facilities for young adults with developmental disabilities. More than twenty years ago, Evelyn Dudziec founded the Midlantic Chapter of Healing the Children, a non-partisan, volunteer organization whose main purpose is to secure and make available medical treatment for children in the United States and abroad. Her adopted daughter, Katie, needed medical care and supervised assistance to live a productive life. And, she needed a home.
In 2004, a small house in downtown Newton, NJ was purchased so that, once fixed up, it could become an assisted living home for three residents and a caregiver. But the long journey had only begun. The house was in need of serious repair before Katie and others could live there.
NJASID designers saw the need to take on this project and make this house into a livable home. They donated their time and talent for the transformation and obtained donations of products and services from ASID Industry Partners. With the dedication and vision, these designers renovated the interior of the home, and took the project to completion in the Fall of 2006.
In 2008, Katie's House honored the two ASID designers who spearheaded this project and made the dream of Katie's House a reality.